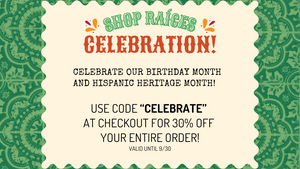 ¡Bienvenidos!
Si nosotros no somos ni de aquí ni de allá, then why do our clothes have to be? 
This tiendita will have everything you love and want in one place! 
This entire website está en Spanglish porque that is my favorite language to speak!
I recommend using your favorite translating site if you are stuck on a word o si te gusta aprender!